Historical Thinking and Writing Skills
History is so much more than memorization of events, people, and places. History is analysis, inquiry, and argumentation. Historical Thinking Skills allow students to examine historical content through analysis of sources and context to corroborate their argument. Students examine primary documents using annotation to help them develop strong arguments. Students are then able to apply their conclusions in academic historical writing.
Historical Thinking Skills
C.A.T.C.H. Annotation Protocol
A.C.E.S. + C Writing Protocol
Powered by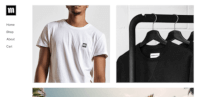 Create your own unique website with customizable templates.