Unit Overview: This unit covers economic, political, and social systems during the Dark and Middle Ages in Asia, Africa, and Europe.

Unit Essential Standards: WH 2.4, WH 2.6, WH 2.7, WH 3.1, WH 3.2, WH 3.3, WH 3.4, WH. 4.3

Day 1-3 February 20-22
Topic: Middle Ages
Agenda:
Homework:​

​Complete individually assigned research portion due THURSDAY Jan 8.
Day 4 Friday February 23

Topic: Unit 2 Quiz/Genius Hour
Agenda:

​Unit 2 Quiz
Finish Genius Hour Proposal

Homework:​

​Watch and take notes on Unit 3 guided notes.
Powered by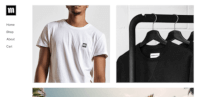 Create your own unique website with customizable templates.