Nationalism can be better understood by comparing it to school spirit. Citizens who are proud of their country are no different than students who are proud of their school. Armies on the battlefield win territory and prestige for their country in much the same way as boys' and girls' sports teams win victories, fame, and respect for their school. Armies have generals and teams have coaches. Both use uniforms to distinguish themselves from the opposition. Both have heroes and give awards for outstanding achievement. A country has its national anthem and a school its alma mater. While a strong believer in nationalism thinks his country is best, a student with school spirit believes their school is better than any other.
Nationalism was a strong force throughout the nineteenth and twentieth centuries (1800s and 1900s). Nationalism was represented in many ways. In some countries, citizens united in an effort to gain a voice in their government, human rights, and even independence. On other occasions, nationalism led countries to compete for colonies and control of world trade routes. At its best, nationalism was a healthy form of patriotism but as its worst it led to warfare and persecution of certain national groups by foreign countries that governed them.
In this activity, you will pretend that you are living in the late 1800s and early 1900s. You have just become the leaders of countries on the continent of Europa. Your nation has suffered through many years of poor government, hard economic times, and disastrous wars. You have decided to use nationalism to rally your discouraged people and raise the country to a level of respect, power, and leadership in world affairs.
This goal can only be reached by getting people to be proud of their country, and convincing them that they should put their country ahead of their own self interests. There are many important decisions that you must make regarding your nations government, armed forces, foreign trade, system of taxation, etc.
Step One (Set Up Activity)
Go to the following google form to fill in information about your group in Section One.
Assign group roles - Secretary of State, Assistant Secretary of State, and Ambassadors - record who will play what role on the form.
Step Two (World Situation Summary)
Step Three (Country Strategy)
Review your countries CONFIDENTIAL information and answer the question related to your country in Section Three of the google form.
Step Four (Peace Proposal)
After each group has finished their countries questions and formulated a strategy each group's Secretary of State will share their strategy with the class. Remember - you only need to share information that you want to be public.
Each group member will need to take notes on what the other nations plan to do.
Step Five (State Meetings)
After each Secretary of State has shared their proposal each nation will now meet to review the various suggestions. Remember - you are only concerned about YOUR country's well being.
Decide on what negotiations you want to make with other countries.
Prepare your negotiation proposal for Ambassador's to take to other countries to negotiate, compromise, etc.
Step Six (Negotiations)
​Ambassador's will have ten minutes to negotiate. Each country that enters into an agreement MUST fill out a Confidential State Paper to be signed by the Ambassador from each country AND the Secretary of State.
The Secretary of State should fill out the Agreement Chart to keep track of the agreements (mark using green marker) made by their country as well as track potential enemies (mark using red marker)
The Confidential State Paper should be turned into the teacher to be ratified.
HINT: Ambassador's should work independently from one another but still communicate with each other as well as their country to prevent overlap.

HINT: Ambassadors may talk to whatever groups they want! Be careful of people listening in on your conversations! They may be spying on you!

Step Seven (War or Peace Decisions)​

Your group must now determine what your ultimate action will be - war or peace.

Secretary's of State will make the announcement of your plan of action each year of the conflict.
After each year countries will have one minute to decide their next move.
Step Eight (Reflection)
Go to the following google form to reflect on the activity as a whole.
Powered by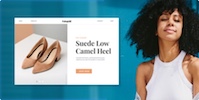 Create your own unique website with customizable templates.